Welcome!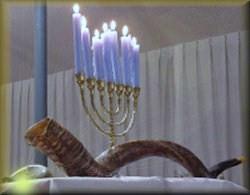 Are you looking for a loving, family based, Assembly?
You found it!
We are located at 135 N. High Street, Huntington, WV 25702. We have meetings on each Sabbath (Saturday) at 2:00pm. We have praise and worship, preaching, teaching for the children, followed by Oneg (Dinner Fellowship).
Are you looking for truth?
You will find many truths on this site. The first truth is our heavenly father's name.
His name is Yahweh or the Hebrew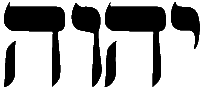 .
Pro 30:4 Who hath ascended up into heaven, or descended? Who hath gathered the wind in his fists? Who hath established all the ends of the earth? What is His name, and what is His son's name, if thou canst tell?
Isa 42:8 I am Yahweh: that is my name: and my glory will I not give to another, neither my praise to graven images.
Psa 68:4 Sing unto Elohim, sing praises to his name: extol him that rideth upon the heavens by his name YAH, and rejoice before him.
Feel free to check out more truths on the teachings page. Hope you find something here that will advance your walk with the Father.
We will be glad to answer any questions you have to the best of our ability. To contact Pastor Danny Arthur visit our contact us page.
Share